West Africa's Premier Travel Company
Building schools, protecting rainforests, having a sustainable positive impact locally.
Discover Ghana with Ashanti African Tours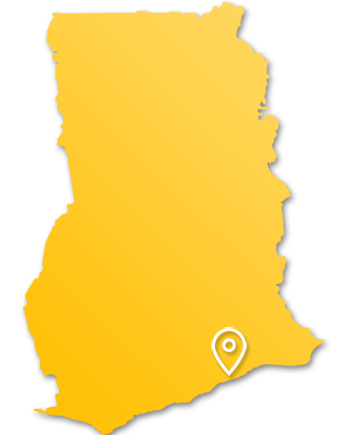 Ghana
Population – 31,038,800
Language – English
Currency – Ghanaian cedi
Time Zone – GMT
Capital – Accra
If you only have a limited timeframe available to exploring Ghana, then we are confident our wide portfolio of Ghana Day Tours will have something of interest for you.
Locally guided, authentic tours in a multitude of areas that range from culture to wildlife, heritage to hiking, birding to history, eco to biking and much more. Our experienced team of tour planners can customize tailor-made tours to fit around your schedule. If you are in Ghana for business and only have the weekend to explore, or have a day to spare before starting work or departing back home, leave it to our team to design a trip maximising your experience in your area of interest.
Our Price Promise
If you receive cheaper quotes from other legitimate companies, we will try to match or improve the price for the exact same tour package offered.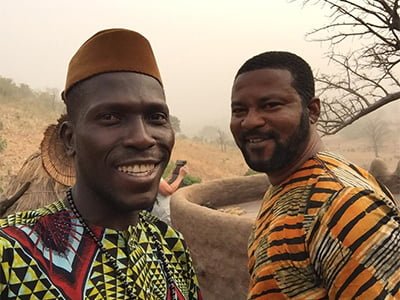 Award Winning Local Guides
Our passion is to create the best overall experience for our guests during their time touring with us.
One of the key components to achieving this is the local expert guide assigned to lead your tour. Here at Ashanti we are lucky to have highly educated, passionate, personable, fun, friendly and professional local award-winning guides working with us on a full-time basis. Local guides with personal connections to the locations you visit, opens doors and experiences that add so much more to your overall experience during your time with us. Our team are excited to welcome you to West Africa.
For more information on our local Award-winning Cultural Tour Leaders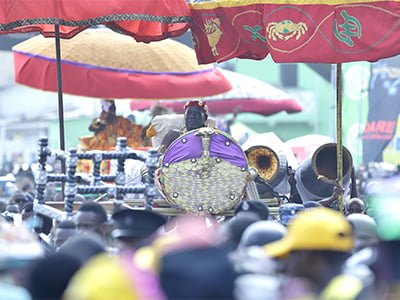 Our Ghana Cultural Day Tours offer a wide range of excursions from arts and crafts to music and food and historical sites of interest.
Excursions can be arranged from any location in Ghana not just our capital Accra. Activities vary from visiting local Krobo communities witnessing the ancient art of making traditional beads to city tours learning our history during visits to the National Museum, Kwame Nkrumah Memorial Park and Museum and Jamestown community walks. UNESCO World heritage sites can be visited at Cape Coast and Elmina Castles to learn the tragic history of the slave trade era. Kumasi is in touching distance of ancient communities where locals weave kente and produce Adinkra cloth in addition to immersing ourselves in the legacies of the Great Ashanti Kingdom with visits to the Manhyia Palace home of the Asantehene King of the Ashanti people. Not limited to the list above our customized tours can be designed to incorporate any excursion of interest to you.
For more information, itineraries and prices for our Ghana Cultural Day Tours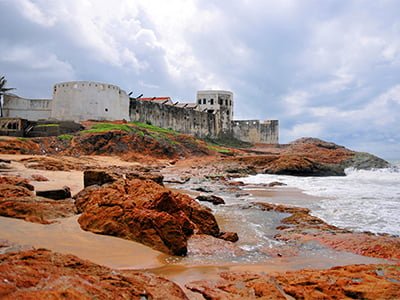 African Heritage Day Tours are designed for people of African descent from the diaspora to celebrate our history and our Pan African heroes.
Emotional journeys visiting Cape Coast and Elmina Castles the now silent memorials dotted along our coastline that our ancestors passed through on their journey to the Americas. Educational excursions visiting the institutes established in honour of our Pan African heroes. City tours learning the history of Ghana during visits to Independence Square, Black Star Arch, Kwame Nkrumah Memorial Park, and the National Museum. Traditional Naming Ceremonies where you are the guest of honour to receive your true African name based on the day you were born in front of chiefs and community leaders, an emotional experience of reconnection. Enjoy nightlife, food, and music during our festival and party tours that take in Afrochella and the best night spots in Ghana. Our experienced team can design customized day trips around areas important to you.
For more information, itineraries and prices for our Ghana Heritage Day Tours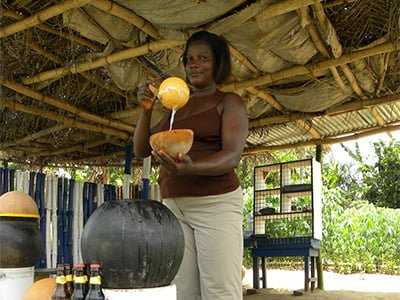 A day full of cultural immersion into the daily life of locals, visiting stunning locations enjoying nature and the communities we meet.
Local markets, traditional craft villages and visiting excellent community run eco-tourism projects protecting wildlife and the environment. The sacred monkeys of Tafi Atome, West Africa's highest waterfall at Wli, canoeing on the Volta lakes and rivers, Akpeteshie (local gin) distillers, James Town community walks, palm wine producers and fair-trade cocoa farm visits are all potential excursions during our eco day tours. Tours can be customized to start from all corners of this beautiful country and to include other areas of interest. It is also possible to incorporate voluntary work in conservation, education, health, and construction. Contact us and let our team get started on designing that perfect trip for you.
For more information, itineraries and prices for our Ghana Eco Day Tours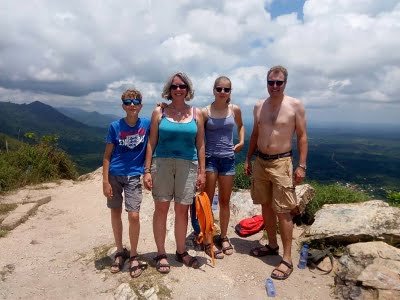 Ghana Hiking and Walking Day Tours
Get away from the busy cities and bustling towns during our Ghana Hiking and Walking Day Tours.
Customized tours specifically designed around your fitness levels, we can transfer you to and from prearranged locations to start the walks from most locations in Ghana. Hiking Ghana's highest mountain Mount Afadja, walking the tropical rolling hills of the Volta Region or looking for wildlife at Shai Hills Reserve. Depending on where you are located it is possible to enjoy several varied habitats that also include coastal communities, tropical waterfalls and forest trails all offering a wonderful feeling of isolation getting us close to nature and experiencing local life. Our local guides are all experts in the flora and fauna in addition to the culture and history of West Africa which adds another dimension to your time walking with us.
For more information, itineraries and prices for our Ghana Hiking and Walking Day Tours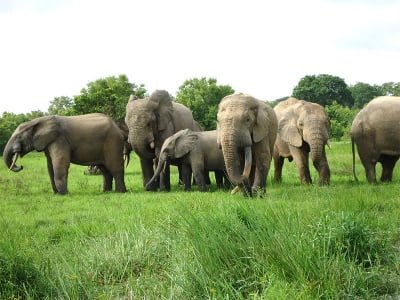 If you have a love of wildlife but only have limited time to dedicate to seeing the exceptional fauna that occurs here, then our Ghana Wildlife Day Tours are perfect for you.
Fantastic photography opportunities await, and our experienced team can design customized tailor-made itineraries around specific target species. Our local wildlife guides are West Africa's finest and experts in all the flora and fauna that occurs here in Ghana. Tracking elephants in Mole National Park, searching for the endangered Olive Colobus or Long-tailed Pangolin in our Upper Guinea Rainforests and supporting communities protecting nature by visiting their eco-tourism projects to see Black and White Colobus and Lowes Mona Monkeys are just a few of the wonderful day excursions on offer. Night walks looking for the more secretive nocturnal species like potto, anomalures and bongo are exceptional experiences that will live with you forever. If you are a more relaxed naturist and just want to see as much as possible, we have the perfect trip for you.
For more information, itineraries and prices for our Ghana Wildlife Day Tours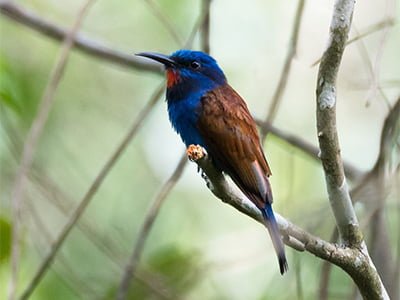 If you are in Ghana and only have a limited time free to dedicate to your love of birds then our Ghana Birding Day Tours are the perfect way for you to see the key species that are found in Ghana.
Customized tailor-made tours that can be designed around target species and the speciality Upper Guinea endemics. Early starts enabling us to dedicate the most productive hours to birding and if you have time, we can stay late for night birding to see the speciality nocturnal species. Our local birding and nature tour guides are the best in Ghana, and we lead tours for most of the international birding tour companies that visit Ghana. Fantastic photography opportunities and we can visit a wide range of habitats from coastal wetlands, lagoons, coastal savannah moving inland through the Upper Guinea rainforest and further north to the Guinea woodland and savannah plains.
For more information, itineraries and prices for our Ghana Birding Day Tours
Scenic coastal roads, undulating tropical hills and off-road forest tracks, Ghana has everything you are looking for from a cycling tour.
Our tour planners will customize our wide selection of itineraries to fit your fitness level, budget, and preferred way of travelling. If you prefer dedicating the majority of the day to biking or maybe you would like the split the day between cycling and cultural or wildlife excursions then our team will design that perfect trip for you. Tours can start from most locations in Ghana and our company can supply all the equipment from bikes, safety helmets, water bottles and repair kits. Our local biking guides are experienced in leading tours and are trained in bike mechanics and hold advanced first aid training certificates from the West African Rescue Association. Feeling the breeze on your face, taking time to travel through the more remote seldom visited locations is a great way to experience Ghana.
For more information, itineraries and prices for our Ghana Biking Day Tours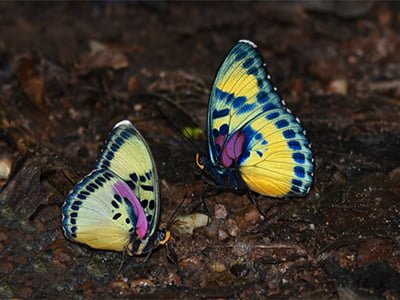 Ghana Butterfly Day Tours
Ghana protects almost 1000 butterfly species and its remaining forests seem to conserve their extremely rich biodiversity.
The Ghanaian rainforests in southern Ghana host over 800 of these butterfly species, those we target on our day tours. Ghana is one of the easiest countries in West Africa, where there is good access to many butterfly habitats, where a visitor can sometimes see over a hundred species on a single good day. These tours offer wonderful photography opportunities and our experienced team can design customized tailor-made tours around specific butterfly species. Day tours focusing on dragonflies and moths are also possible to arrange and our guides are West Africa's finest.
For more information, itineraries and prices for our Ghana Butterfly Day Tours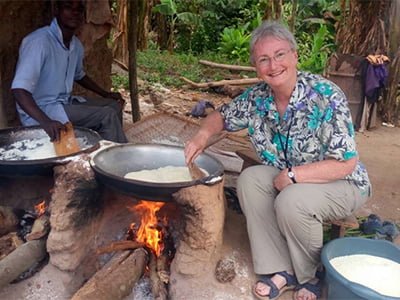 Customized Ghana Day Tours
Ashanti's strength is designing customized tailor-made tours incorporating any areas of interest you may have.
If you are a solo traveller, couple, family, friends, small or large group then allow our experienced team to design that perfect day trip focused on the exact areas important to you. Organizing specific wildlife excursions, voluntary work, craft workshops, educational institutions, visiting friends, festivals or personal locations of interest, nothing is beyond our capabilities as this is an area, we are highly experience in. Having so many local guides experts in such a wide range of areas enables us to offer a varied tour portfolio. Tours starting in most locations and to fit most budgets.
For more information, itineraries and prices for our Customized Ghana Day Tours
Visit local markets, hike Ghana's highest mountain, visit UNESCO World heritage sites, walk the canopy of our forests, experience a festival, enjoy our nightlife, swim under West Africa's highest waterfall, so much to do in just one day in Ghana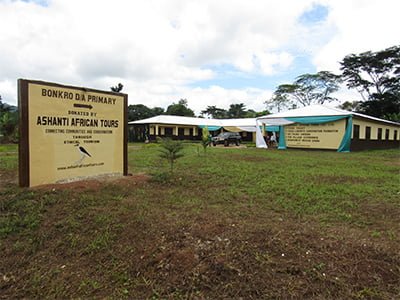 Building schools, protecting rainforest, having a sustainable positive impact locally
Ashanti would like to think most travellers care about the locations they visit and about having a positive impact during their time in each destination.
Booking with a responsible travel company goes a long way to achieving this. Many companies state they benefit locals and conservation when they do extraordinarily little and are more focused on their profit margins. Ashanti are Ghana's only travel company putting their profits back into the communities we visit building schools and establishing youth training programmes for locals that did not have the opportunity for an education. Click to learn more about where our profits go.
For more information on how our profits help people and communities locally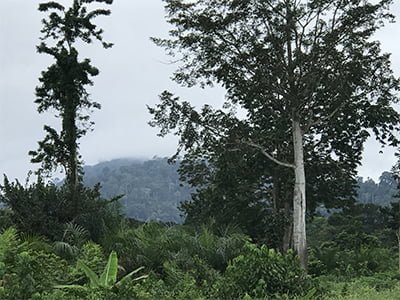 We Offset Your Trips Carbon Footprint
We plant 3 indigenous forest tree species for every guest that travels with us.
The main aim for this project is carbon offsetting – guests choosing to travel with us would offset their flights to/from Ghana by more than 15 times if the trees live to their expected lifespan. This is based on projected carbon dioxide generated on a return flight for the average guest (approximately 900kg/1980 lbs). The average tropical tree can absorb approximately 48lbs of carbon per year (when mature) and in Ghana it takes 30-50 years for a tropical tree species to grow to maturity, with an average life expectancy of 200-300 years. If the trees we plant for each guest are continued to be protected, then we are confident that we will be making a big difference in carbon offsetting: 3 trees planted would each absorb approximately 10,080 lbs of carbon, totalling 30,240 lbs/13,745 kg for all 3 trees (per guest).
For more information on sustainability and environmental stewardship
Booking a tour with us makes you an important part of our positive impact conservation projects, having the option to visit the rainforests and communities your trip helps protect is a special moment for many of our participants