Ghana Wildlife & Safari Tours
West Africa's Premier Travel Company
Building schools, protecting rainforests, having a sustainable positive impact locally.
Ghana Wildlife & Safari Tours
Our wildlife tours can be customized to include culture, history, and beach relaxation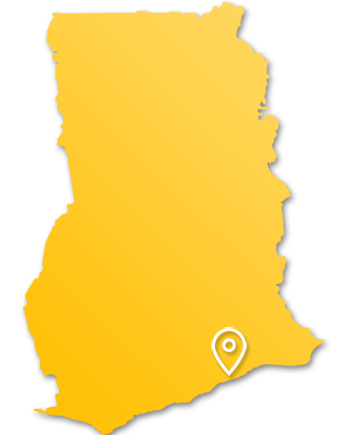 Ghana
Population – 31,038,800
Language – English
Currency – Ghanaian cedi
Time Zone – GMT
Capital – Accra
Ghana is an ideal destination for a wildlife safari holiday. With its 16 National Parks, resource reserves and protected areas, it is home to a dazzling array of wildlife.
If you are a lover of all wildlife and would like to mix nature and culture or if you are on a journey to see the worlds mammal species and have specific targets that occur here in West Africa, our expert team of tour planners and local guides are excited to plan that perfect trip for you. Our Upper Guinea rainforests in southern Ghana protect Black-bellied and White-bellied Pangolin, Forest Elephant, Bongo, Chimpanzee, Olive and Black and White Colobus, Lowes Mona and Spot-nosed Monkeys, Lord Derby and Pel's Anomalure, Potto, several species of Galago, Duiker, Civet, Leopard and many more species. As we move northwards through the broad-leaved guinea woodlands of central Ghana to the savanna habitat, we find Mole National Park which alone has over 93 mammal species. These include African Elephant, Leopard, Lion, Spotted Hyena, Hartebeest, African Buffalo and several primate specie that include Olive Baboon, Patas and Callithrix Monkey, Bushbuck, Kob, Waterbuck and further north we can enjoy river safaris to see Hippopotamus. Passing through remote locations seldom visited by tourists gives you a sense of isolation from the developed world enhancing your overall experience during your time in one of the finest wildlife regions of the world.
Our Price Promise
If you receive cheaper quotes from other legitimate companies, we will try to match or improve the price for the exact same tour package offered.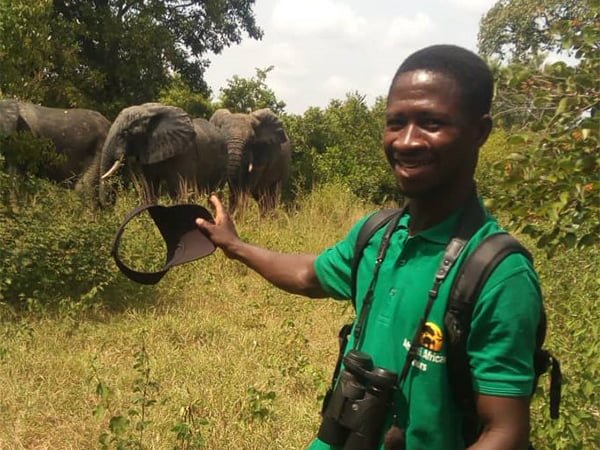 Our expert local guides have grown up in and around the rainforests and wildlife areas of Ghana and have always had a love of nature.
Several previously worked with the Ghana Wildlife Division and have undertaken extensive training perfecting their leading skills to maximise our participants enjoyment. Often described as the best local guides our participants and international companies that use us have experienced, they are passionate, personable, friendly, professional, and ready to produce a productive and enjoyable trip for all our tour participants. Having 12 full time local expert wildlife tour guides ensures we never compromise on quality. In addition, due to the remote locations we visit, all our guides have advanced first aid training.
For more information on our local Expert Wildlife Tour Leaders
Ghana Wildlife Safari Tours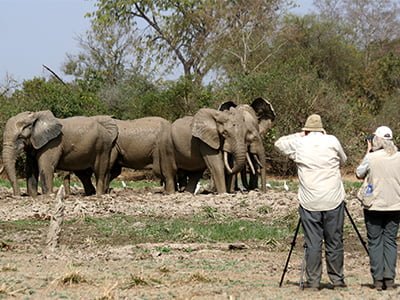 Ghana Wildlife Photography Tours
In our opinion the only shooting that should be allowed at wildlife should be done with a camera and not a gun.
There is nothing better than having quality photographs to enjoy looking through on a rainy day when sitting at home after an epic holiday. Reliving those wonderful memories is so much better with nice photos to remind you of the awesome experience. Our Ghana Wildlife Photography tours ensure you have a great holiday and overall experience but also focus on getting you in the best position at the best time of day to have the opportunity of a good photo. Our team are experienced in leading amateur and professional photographers in finding and photographing some of the rarest and most sought-after wildlife here in West Africa.
For more information, itineraries and prices for our Ghana Wildlife Photography Tours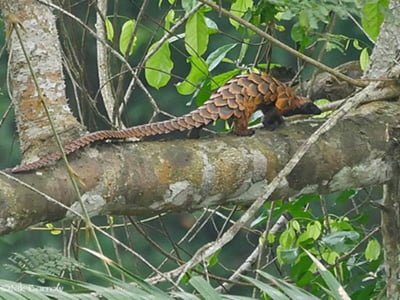 Our Ghana Mammal Tours are designed for the serious wildlife enthusiast wanting to see the more difficult rare species that are found in our rainforests and wildlife zones here in Ghana.
Customized tailor-made itineraries focused on target species or just to see as much of the varied wildlife that occurs here. The most important aspect of a successful mammal tour is the local guide and we have the best expert guides in West Africa. Early starts and night walks looking for the more secretive nocturnal species is the norm on these tours and with 3 species of Pangolin, 7 species of Monkey and the many species of Anomalure, Duikers and other specialities our Ghana mammal tours will not disappoint. Contact us and allow our experienced tour planners and local expert guides to design that perfect trip of a lifetime.
For more information, itineraries and prices for our Ghana Mammal Tours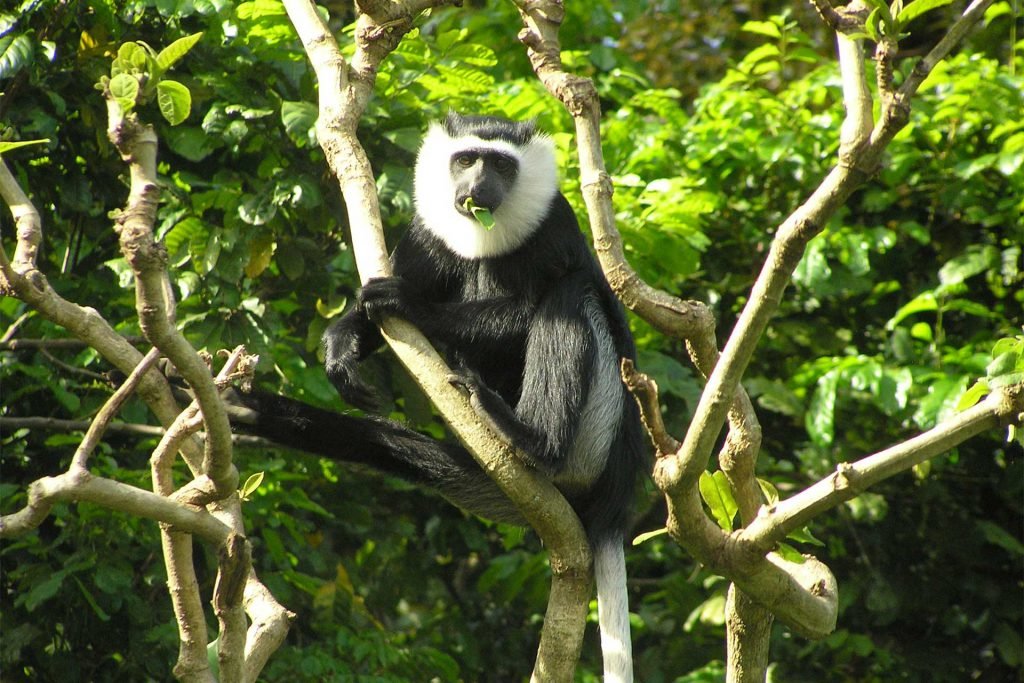 Ghana Wildlife and Culture Tours
Primary focus on our Ghana Wildlife and Culture Tours is enjoying the amazing wildlife that occurs here in Ghana at a comfortable and relaxed pace.
In addition to taking in the exceptionally diverse nature we also take quality time to experience the colourful, vibrant culture and history of Ghana. Immersing ourselves into the local traditions and embracing the warm, friendly hospitality of the locals in each location we visit adds so much more to our overall experience. Venturing through the many regions, visiting the key wildlife areas in addition to the cultural and historical sites of interest gives us a deeper understanding of this part of Africa.
For more information, itineraries and prices for our Ghana Wildlife and Culture Tours
Ghana Wildlife Safari Tours
Ghana Mammals, Birds and Butterflies Tours
Do you love birds and possibly butterflies as much as mammals? Why not allow our experienced team to design a customized tailor-made tour maximising your chance of seeing as many of the speciality mammal, bird and butterfly species that occur here.
Our impressive record of finding Pangolins, Potto, Anomalures, Olive Colobus and many other rare mammals, reptiles, amphibians, butterflies and birds ensures you are guaranteed a productive, enjoyable trip with us. Our company are based in the heart of the Upper Guinea rainforest zone here in Ghana and our guides are constantly in the field researching and finding new locations for species to enhance our participants overall experience.
For more information, itineraries and prices for our Ghana Mammals, Birds and Butterflies Tours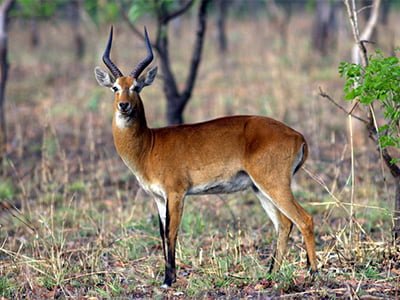 Customized Tailor-made Ghana Wildlife Tours
Ashanti's strength is the ability to design tailor-made tours focusing on the exact area of interest for our participants.
If you have a specific target species list our experienced team can maximise your chance of seeing as many of these species by designing that perfect itinerary. Having so many local guides experts in such a wide range of areas from birds, mammals, butterflies, flora, culture, and history working with us on a full-time basis ensures we can offer you that perfect trip. If you are a solo traveller, couple, family, small or large group allow us to design your trip, your way.
For more information, itineraries and prices for our Customized Tailor-made Ghana Wildlife Tours
West African Wildlife Tours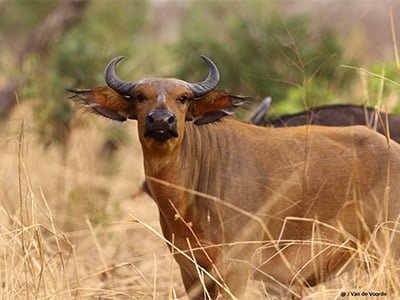 Ghana, Togo, and Benin Wildlife Tours
Our Ghana, Togo, and Benin Wildlife Tours take us to the best locations in all three of these countries for an exceptional wildlife experience.
In addition to the Upper Guinea Rainforests of southern Ghana we venture to the north of Benin along the border of Burkina Faso and Niger as we visit West Africa's premier wildlife park Pendjari. A stunning location that protects the largest population of the endangered West African Lion which will be our focus during our time on safari here. Mixing the rainforest species with savanna ensures we experience the full diversity of West African wildlife. Tours can be customized to incorporate other areas of interest like culture, history, and beach relaxation.
For more information, itineraries and prices for our Ghana, Togo, and Benin Wildlife Tours
Destination Management Company
Many International Travel Agents and Tour Operators use our services for their tours here in Ghana, Togo, and Benin.
Our client confidentiality policy means we do not discuss any of our clients with third parties. Our company hold all the required licenses and insurance policies to accept international tourists here which is not the case for many companies operating from Ghana. Each company that use our services, guides and vehicles have their own unique way of conducting their tours, our strength is the ability to adapt to each companies way in addition to designing customized tour itineraries ensuring they offer something different to their competitors. Our clients tour participants are always happy to learn that the company they travel with care about the location they are visiting by using a local DMC whose profits go towards building schools and helping locals. Contact us to see the many benefits of having us as your preferred West African DMC.
For more information on the benefits of using Ashanti as your local DMC
Our small group all-inclusive scheduled tours operate year-round, alternatively we can design private customized tours for individuals, couples, families, small or large groups
Ghana Wildlife Safari Tours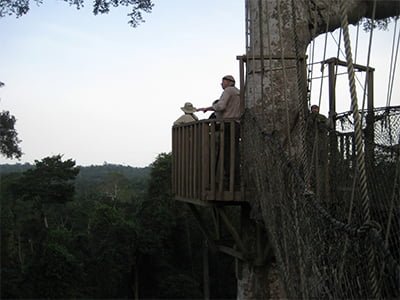 Our Profits Protect Wildlife and Habitat
Ashanti would like to think most travellers care about the locations they visit and about having a positive impact during their time in each destination.
Booking with a responsible travel company goes a long way to achieving this. Many companies state they benefit locals and conservation when they do extraordinarily little and are more focused on their profit margins. Ashanti are West Africa's leading nature tour company putting their profits back into protecting wildlife, rainforest, biodiversity and connecting communities to the conservation of their environment through community development initiatives connected to eco-tourism. Click to learn more about where our profits go.
For more information on how our profits help protect wildlife and rainforest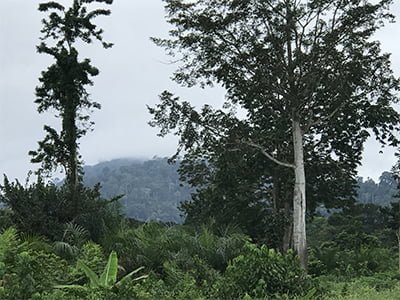 We Offset Your Trips Carbon Footprint
We plant 3 indigenous forest tree species for every guest that travels with us.
The main aim for this project is carbon offsetting – guests choosing to travel with us would offset their flights to/from Ghana by more than 15 times if the trees live to their expected lifespan. This is based on projected carbon dioxide generated on a return flight for the average guest (approximately 900kg/1980 lbs). The average tropical tree can absorb approximately 48lbs of carbon per year (when mature) and in Ghana it takes 30-50 years for a tropical tree species to grow to maturity, with an average life expectancy of 200-300 years. If the trees we plant for each guest are continued to be protected, then we are confident that we will be making a big difference in carbon offsetting: 3 trees planted would each absorb approximately 10,080 lbs of carbon, totalling 30,240 lbs/13,745 kg for all 3 trees (per guest).
For more information on sustainability and environmental stewardship
Booking a tour with us makes you an important part of our positive impact conservation projects, having the option to visit the rainforests and communities your trip helps protect is a special moment for many of our participants